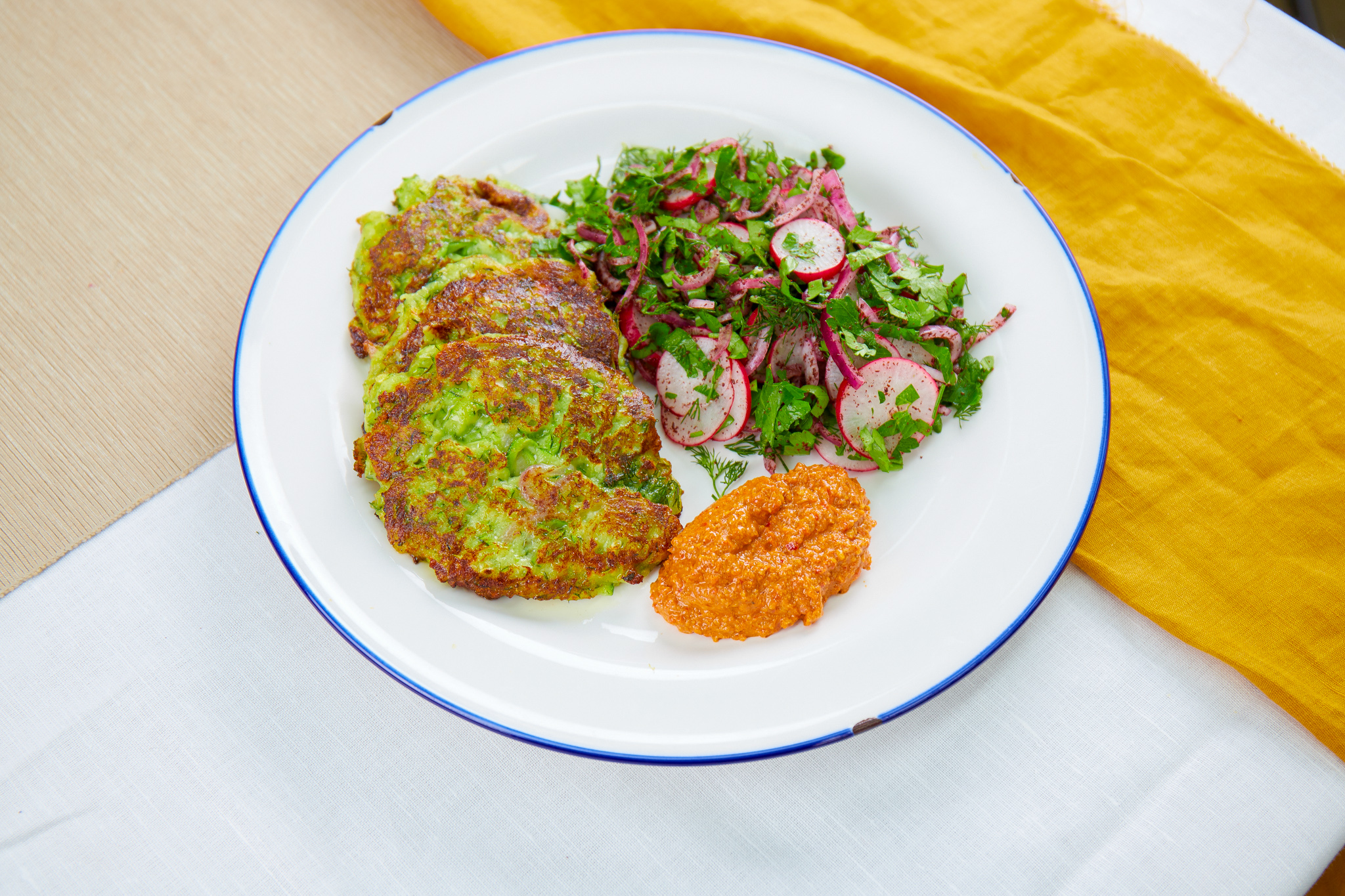 25 MIN
Vegetarian
Favourite
1 feta packet
1 muhammara tub
1 sumac sachet
2 zucchinis
1 radish bunch
1 red onion
1 dill bunch
1 parsley bunch
This recipe is for 2 servings, please refer to printed recipe cards for 4 and 6 servings or just increase quantities.
Pantry staples: Cooking oil, plain flour, salt
Allergens: Onion, garlic, dairy, nuts (walnut)
Chef's note: Any type of flour can be used to bind these fitters. If you do not have any flour you can also add an egg to bind them. The mix will be wetter but they will still hold together and be delicious!
Given the success of our recipe cards, we have decided to change the style of videos to better complement them. Rather than Charlie cooking the entire recipes, he now focuses on the technical and traditional elements of the weekly cuisines. The videos are now shorter, sharper and more informative. Giving you kitchen hacks and skills to ignite your inner chef.
Method: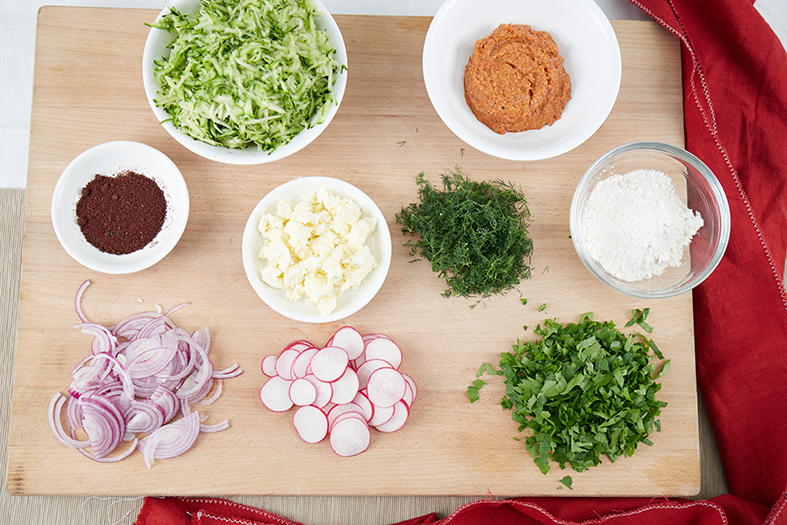 1. Prepare the ingredients
Wash the vegetables. Thinly slice the onion. Grate the zucchini. Thinly slice the radishes into rounds. Roughly chop the parsley and dill. Crumble the feta.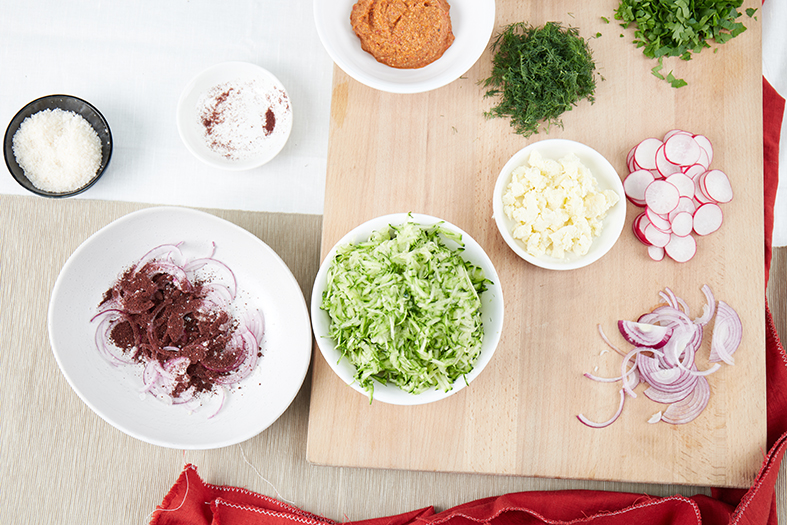 2. Make the sumac onions
Place half of the onion in a bowl with the sumac and a pinch of salt. Rub in the sumac and salt and let sit for at least 5 minutes.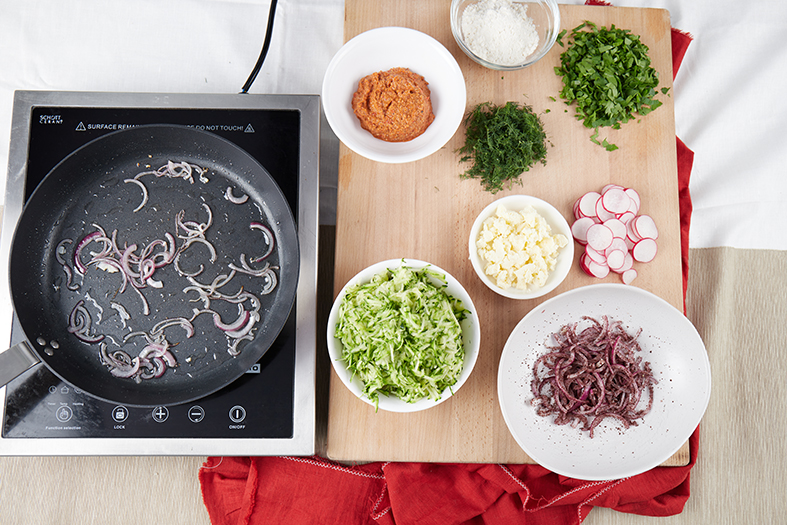 3. Cook the onion
Meanwhile, heat a splash of oil in a frying pan over medium heat. Cook the remaining onion for 5 minutes or until soft and translucent.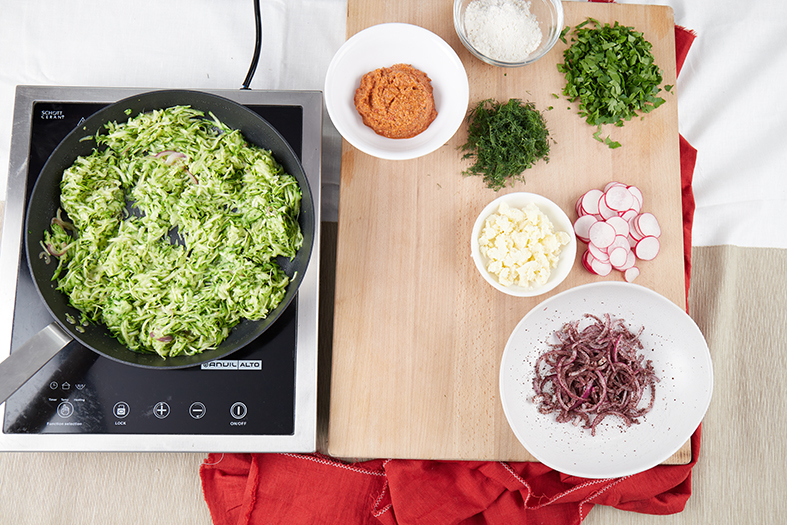 4. Cook the zucchini
Add the zucchini and cook for 5 minutes or until soft. Transfer the vegetables to a bowl to cool slightly.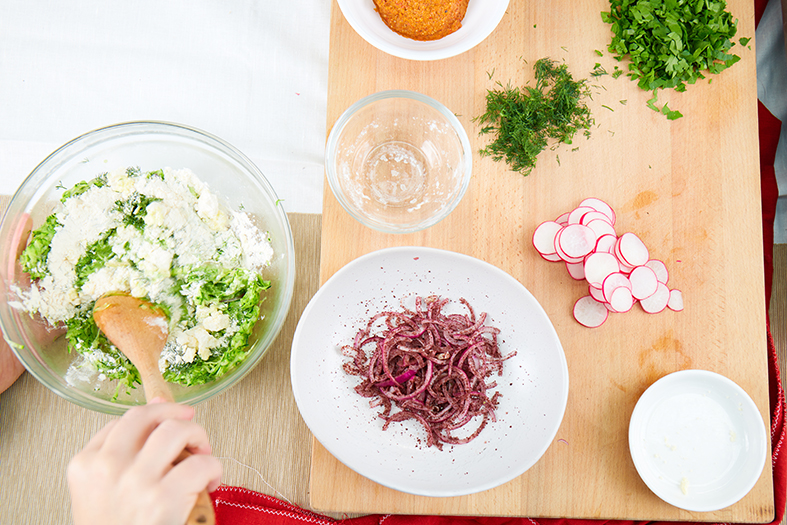 5. Make the fritter batter
Once cool, add the feta, 1/4 cup plain flour and half of the dill. Mix to combine. If the mixture is too dry, add a splash of water. If the mixture is too wet, add more flour.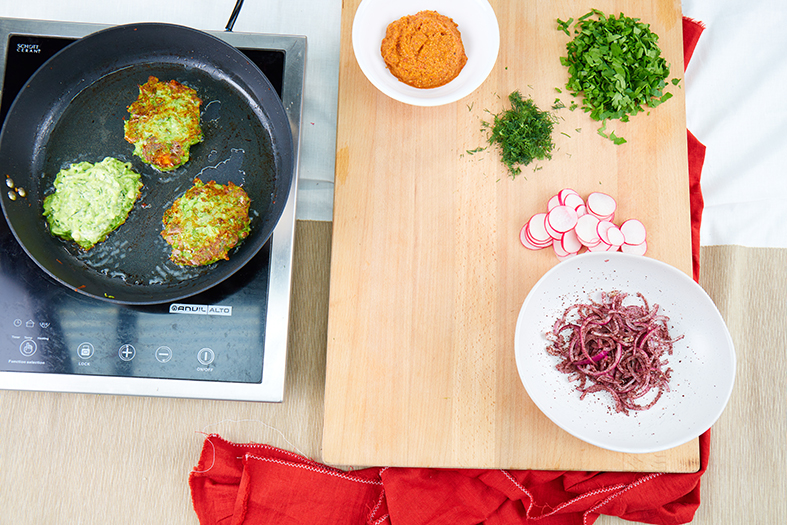 6. Cook the fritters
Heat a splash of oil in a frying pan over medium heat. Add 2 tablespoons of the mixture to the pan for each fritter (you can cook a few at a time, just leave yourself enough space for flipping). Cook the fritters for 3 minutes on each side or until cooked through.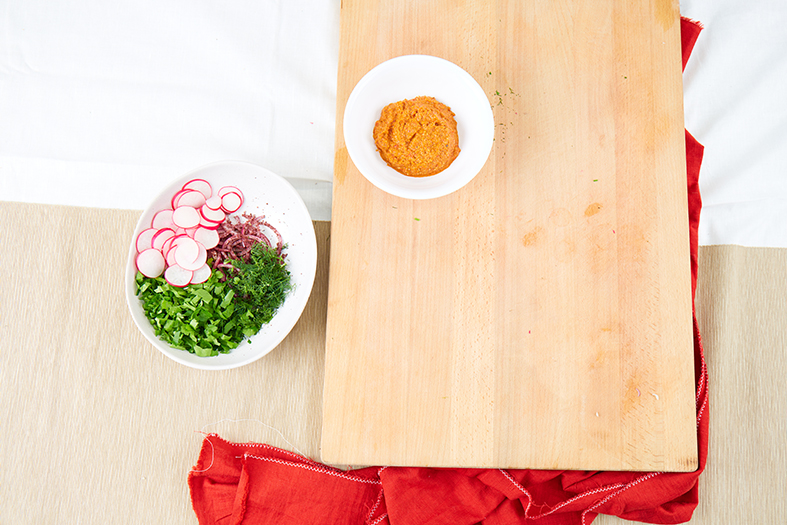 7. Make the radish and herb salad
Combine the sumac onions, radish, parsley and remaining dill.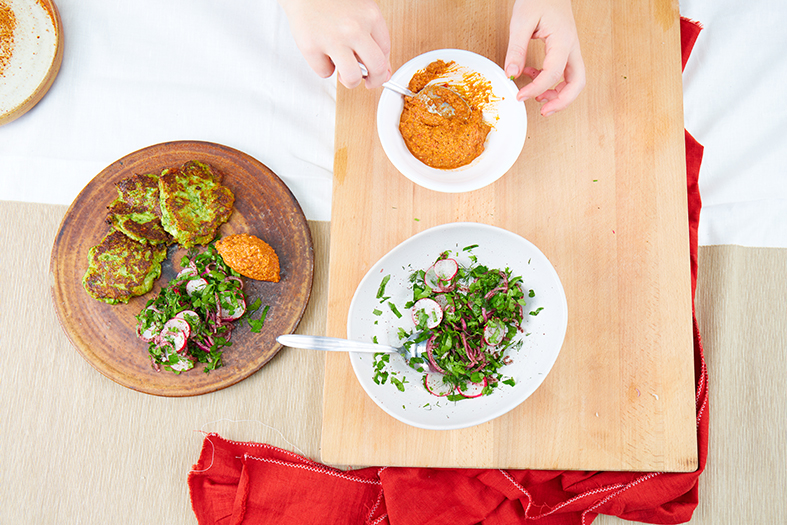 8. To serve
Serve the fritters with the radish and herb salad and the muhammara.