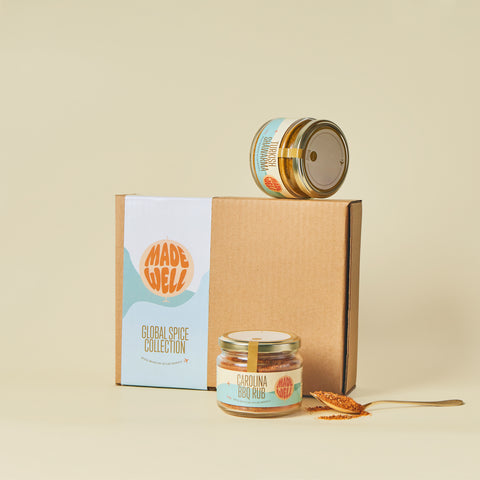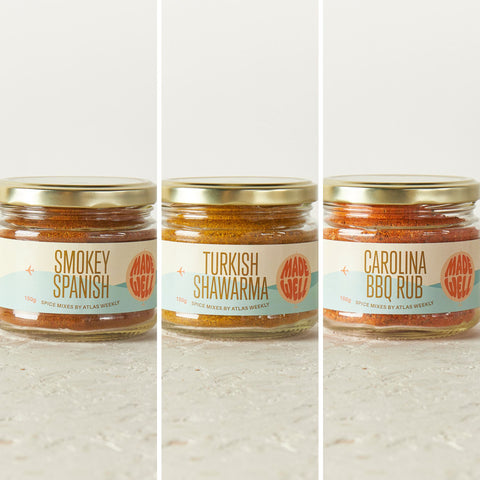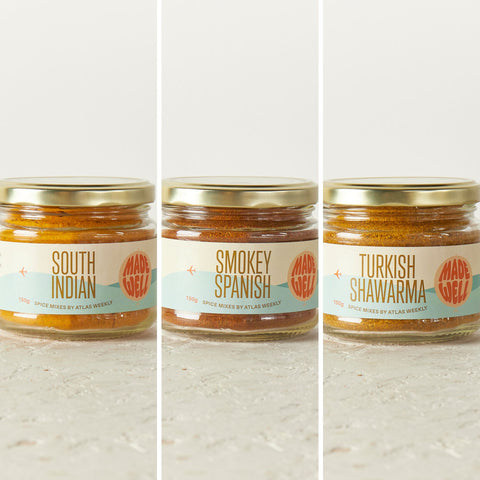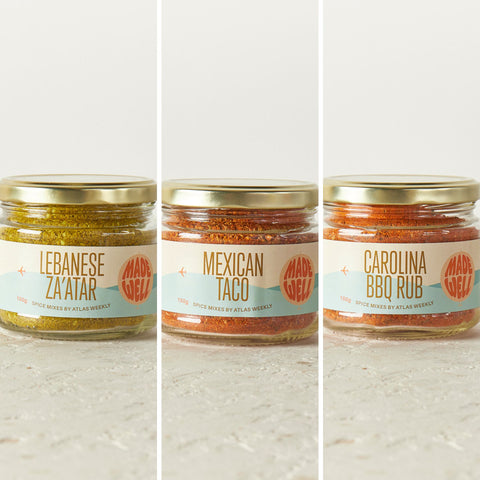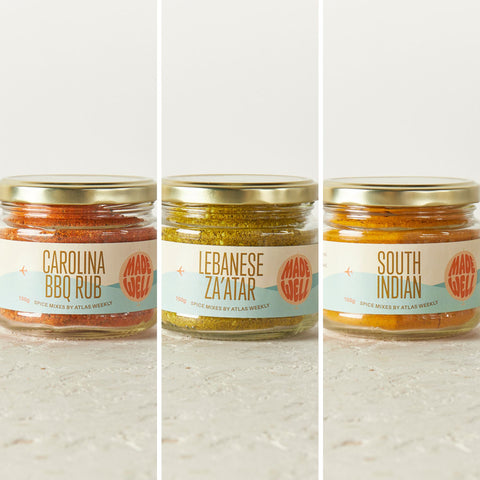 Global Flavours Sampler Set
Extra details
Dinner Inspirations:
Click here to view recipes using our Made Well spice mixes.

Storage Instructions:
Store in a cool, dry place, away from direct sunlight.

Allergen Information:
For allergen information about each spice mix please view the product page.

All blends are made in a facility that also uses wheat, gluten, sesame, nuts, eggs and soy.

About Made Well:

Made Well is the in-house brand of Atlas Weekly, specializing in creating premium, chef-made products. Our team of experienced chefs use only the highest-quality ingredients from around the world to craft delicious and innovative products that will elevate your dinners to the next level. From artisanal spices and marinades to ready-to-eat meals, Made Well offers a wide range of products that cater to every taste and occasion. With Made Well, you can trust that you're getting the best quality and flavour in every bite.